Are you ready to embark on a transformative journey that will uncover your true essence, unleash your hidden talents, and empower you to live life to the fullest? Welcome to the world of Human Design – the ultimate assessment tool that will revolutionise the way you perceive yourself and your potential.
What is Human Design, and How Can It Benefit You? 
Human Design is not just another assessment tool; it's a roadmap to understanding your unique self and the intricate interplay of your strengths, challenges, and purpose. Imagine having a personalised blueprint that aligns your professional and personal aspirations, guiding you towards reconnecting with yourself and living a life filled with success, authenticity, and fulfillment.
Elevate your life and leadership with Human Design...
The first step to living an empowered life is to discover your individual gifts and talents with Human Design. Step into a world where your potential knows no bounds. Whether you're striving for personal fulfillment or aiming to excel in your leadership journey, our Human Design Reports & Readings are the compass that will guide you. Crafted exclusively for individuals who aspire to become the best versions of themselves, both in their professional and personal lives, these insights illuminate the path to both personal growth and leadership excellence. By embracing your unique Human Design, you'll uncover the keys to unlocking a life that's not only empowered but enriched in every dimension.
What Sets Our Human Design Insights Apart?
In-Depth Analysis: Our Human Design assessments delve deep into your energy type, strategy, authority, and centres. This comprehensive understanding empowers you to make decisions aligned with your authentic self, both in your career and personal life.
Career and Business Focus: Whether you're a seasoned executive or an emerging leader, our assessments provide targeted insights to amplify your leadership capabilities. It's like having a secret weapon that helps you lead with intention and impact.
Empowerment Mindset: Our approach revolves around empowering you to harness your gifts and talents so that you can thrive in all aspects of your life. We believe that your true potential knows no bounds, and Human Design is the compass that points you towards it.
Empowered by Design Program Integration
The Empowered by Design Program is a holistic transformational experience that aligns perfectly with our Human Design Reports & Readings. This program takes you on a transformative journey like you have never experienced before. 
Ignite Your Inner Spark: Uncover the unique combination of your strengths and talents through Human Design. The Empowered by Design Program then guides you to apply this newfound self-awareness in your personal and professional pursuits without burning you out along the way. 
Your Time to Shine is Now! 
Are you ready to embrace a life of purpose, authenticity, and limitless potential? Our Human Design Reports & Readings create an unbreakable foundation for your personal and professional growth.
Join our community of forward-thinking professionals who have unlocked their true potential through Human Design. Your journey to excellence begins with a single step – the step towards understanding yourself at the deepest level.
 Remember, leadership isn't just about guiding others; it's about leading yourself towards the life you've always envisioned. Let Human Design be your guiding star!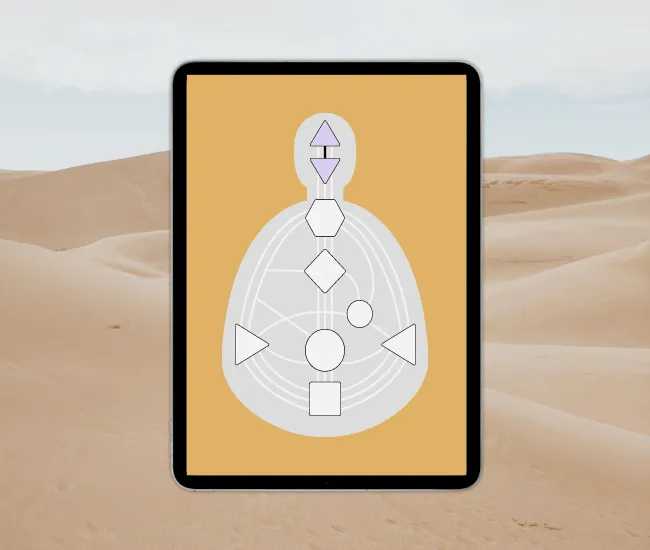 Discover the secrets within your Human Design
The first step to living an empowered life is to discover your individual gifts and talents with Human Design. Create your FREE Human Design Overview Report.
GET YOUR CHART
The comprehensive Human Design Report
Upgrade to a 25-30 page report that identifies your innate gifts and talents and guides you towards your ideal work environment. This report serves as a user manual for life, empowering you to live with purpose.
GET YOUR REPORT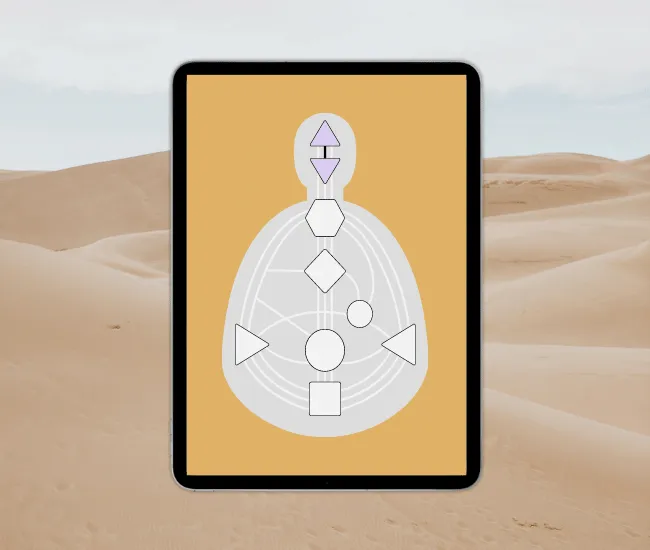 The comprehensive Report Plus 1:1 Reading
Make the most out of your investment by including a 60-minute reading with Alice, providing you with even greater insights and coaching you to create an action plan that gets you closer to your goals. 
REPORT + READING
Client Testimonial
Thank you for putting together my Human Design report - wow what a gift you have! I have never read something so aligned with me and who I am! I'm still freaking out as I type this how true and accurate the entire 31 pages are!! Much of it I've never been able to put into words about myself and this was just perfect in every way possible.
– LOUISA, ADELAIDE
I WAS ONCE WHERE YOU ARE RIGHT NOW...
That's when I decided to do things differently and everything changed.
So what exactly is Human Design, and why is it so important?
Unveiling the Fusion of Science and Wisdom 
Your Personalised Human Design Experience
At the heart of Human Design, there's a fascinating blend of science and ancient wisdom. Think of it as a combination of quantum physics, the human chakra system, iChing, astrology, and the Tree of Life Kabbalah. It's like a special code that's created based on your birth details – date, time, and place. Just like everything around us is made of energy, including us, Human Design helps us decode how we were designed when we came into this world. No more wondering who you are or why you're here.
Your Human Design Blueprint
Imagine having a blueprint that shows who you are inside and out. This is what the Human Design BodyGraph does. It's like a map that guides you through your life's journey, helping you understand yourself better.
The Human Design Overview Report, around 25-30 pages long, is like a guidebook for your life. It's designed to help you make better decisions that align with who you really are.
In this report, you'll discover insights that can really make a difference:
Embrace Your Strengths: Find out what you're naturally good at, even if you've been unsure about it. Are you holding back your amazing abilities? Your Human Design can help you shine.
Live Your Purpose: Learn how to be more in tune with your true self. Feel what it's like to live in harmony with your unique way of being, bringing a deep sense of fulfillment.
Navigate Life Better: Get tips on where you thrive best, how to make decisions that suit you, and even how to make your dreams a reality.
Your Journey of Empowerment
Human Design isn't just a one-time thing. It's like having a life-long guide. You can use it to improve relationships, nurture your kids' talents, and even align your business endeavours with your energy.
Are you ready to uncover your true self and embrace a life filled with purpose and possibility? Your Personalized Human Design Journey is here, offering you the key to unlocking your unique potential. It's a choice that can lead you towards a more empowered and fulfilling life. Don't wait – start your journey now!